I enjoy being creative when having friends over. Not a fan of nuts and chips for snacks so I try to come up with healthier alternatives. This red bell pepper and sundried tomato dip has an exciting flavor and won't disappoint you or your guests. Give it a try!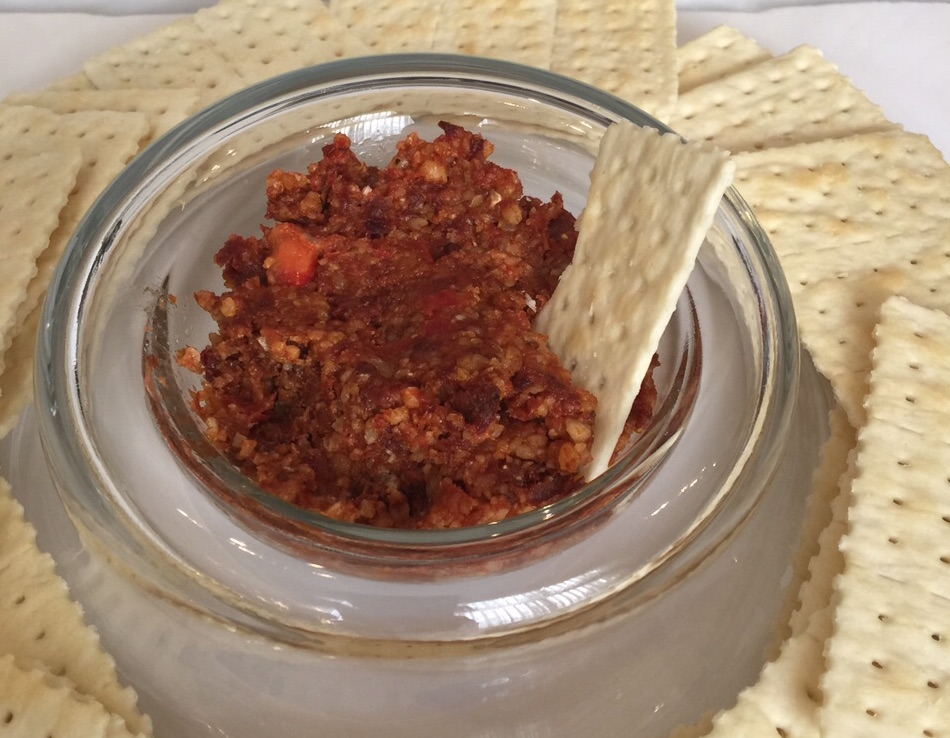 WHAT YOU NEED
1 garlic clove
100 g sundried tomatoes, drained
½ red bell pepper, deseeded, roughly chopped
120 g unsalted cashews
20 g olive oil
2 tsp white vinegar
30 g Parmesan cheese, cut into cubes
INSTRUCTIONS
Place all ingredients in a blend and mix well until a rough but evenly chopped consistency is achieved. Serve the dip with crackers of your choice. Enjoy and Bon Appétit!
---
---