We all crave a sugary treat every once in a while, and feel guilty after satisfying it. This chocolate mousse satisfies that craving guilt free. I think it's a great desert because it's delicious, easy to make, looks pretty, everyone gets their own serving and can be prepared ahead of time.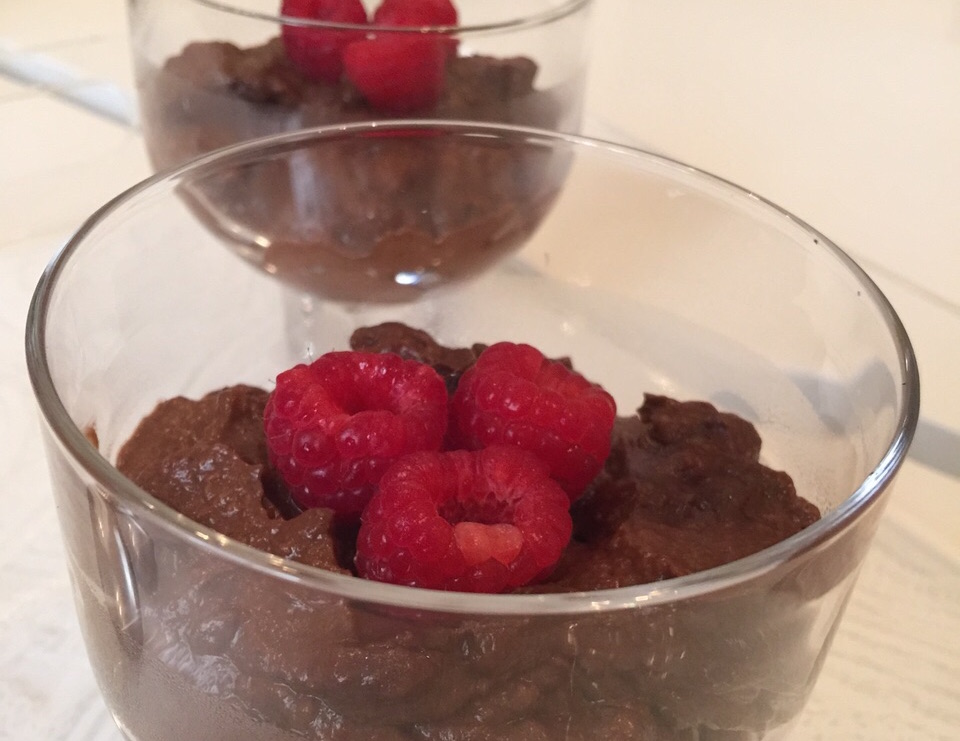 WHAT YOU NEED
2 ripe avocados
150 g dates
¼ cup raw cacao powder
½ cup milk of choice (I prefer to use almond milk)
INSTRUCTIONS
Place dates in a food processor and process until the dates become a smooth paste. Add remaining ingredients and blend until creamy. Put into the fridge to chill for an hour. Top with fruits of choice. This makes 4 servings. Enjoy and Bon Appétit!
---
---