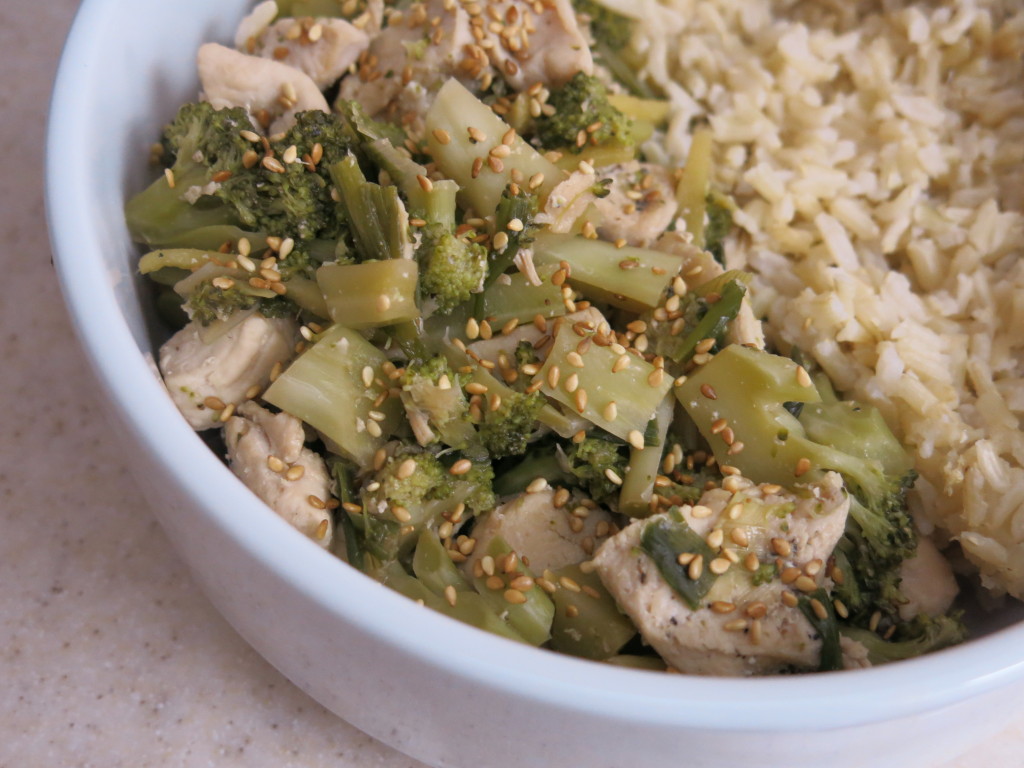 We all know that broccoli has so many health benefits. Yet, for some reason, my recipes always end up containing lots of vegetables except broccoli. So today I decided to prepare something with broccoli and turned out a yummy one! This chicken and broccoli dish is full of fresh and delicious flavor, ready to be served in no time!
WHAT YOU NEED
500 g skinless chicken breasts
1 bunch broccoli
10 green onions
9 tbsp soy sauce
2-4 tbsp honey
2 garlic clove, minced
1 fresh ginger (medium sized)
Salt & pepper
2 tsp toasted sesame seeds
INSTRUCTIONS
Heat 2 tbsp olive oil in a large sauté pan over low heat. Add chicken breasts (cut into cubes), and season with salt and ground black pepper. Cook until the chicken is cooked through. While the chicken is cooking, thinly slice the green onions and shred the ginger. Cut the broccoli into cubes, and boil them in water until tender.
Once the chicken is browned, add the ginger and onions. Continue cooking. On the side, make your sauce. In a small bowl, whisk together the soy sauce, honey and garlic until well combined. Set aside. Once the onions are soft, add the broccoli and stir to combine. Continue cooking and stir in the soy sauce mixture. If you like it saucier, you can make more sauce and add it. Leave for around 5 minutes on medium heat. Once done, remove from heat and garnish with toasted sesame seeds. Enjoy and Bon Appétit!
---
---