Ful (pronounced fool) combined with Hommos, of Middle Eastern origins, is a delicious dish that is commonly eaten as or with breakfast. There are so many different ways of making it depending on the country. As a Lebanese and to preserve our Tripolian tradition of eating "ful w hommos", my husband and I put together one day over the weekend this healthy/easy ingredients. Our taste buds just fell in love. Hope you like it.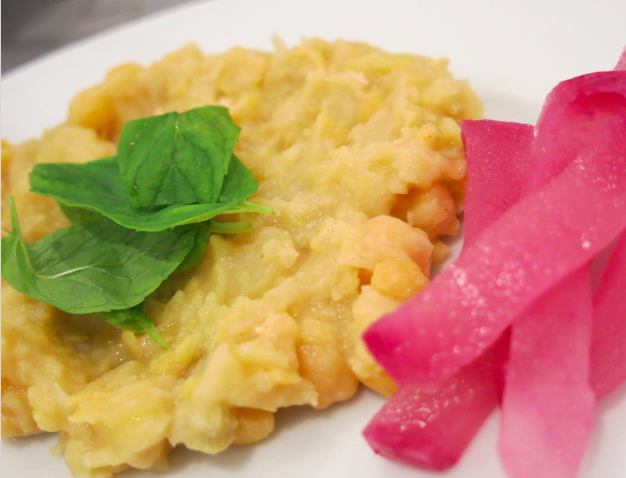 WHAT YOU NEED
2 cups of dried ful (Fava beans)
1 cup of hommos (Chickpeas)
6 garlic cloves
Olive oil
Paprika
Cumin powder
Himalayan salt
Lemon juice
Mint leaves
Pickles
INSTRUCTIONS
Soak the dried beans and the chickpeas overnight. If you are using canned beans and chickpeas then no need to soak them overnight. The next day, place the beans and chickpeas separately in a large pot adding water to cover (make sure water level is higher). Bring to a boil then summer til beans and chickpeas are tender. This could take up to an hour and a half. When done, drain leaving a bit of water. Pour the beans and chickpeas in a large bowl, and then using a pestle, mash the mixture til you get the desired texture (this step is optional). Add the finely chopped garlic cloves. Then add 2 tsps of salt, 1-2 tbsps of cumin powder, and 1 tbsp of paprika. Mix well, then add olive oil and lemon juice to taste (usually you would need around ¾ cup of olive oil and 2 squeezed lemons). Mix all well. You can add more of the spices, olive oil and lemon juice as desired. Serve it with mint leaves and pickles. You can also serve it with cut tomatoes and green onions. Enjoy and Bon Appétit!
---
---